So, we just checked our iPhone to see what the fore-casted weather was this weekend and long & behold it estimated it would be 120 degrees on Saturday!  Yes, you read correctly, 120 degrees.  That is intense. 
120 degrees is not even good weather to lounge in a pool!  #tragic  
However, bad weather can't stop the blog.  Our mission to continue to find enlightening things to do around the desert, no matter what season we may be in.  However this time, it's finding activities that don't have anything to do with being outdoors, what-so-ever.  
We discovered that the best alternative to escaping the heat is to burry one's self deep in a dark room with comfy seats, air conditioning and a bar near by… a.k.a. the movie theaters!  Theaters around town that we recommend are our independently owned and operated, Camelot Theater in Palm Springs and Cinemas Palm d'Or in Palm Desert.  These two theaters screen some amazing indie flicks and fantastic documentaries.  We discovered that this weekend both theaters are screening two award-winning films that have a musical themes to them.  
Don't get left in the sun this Saturday, see yeah at the theatre!…
Camelot Theaters
(760) 748-4001
Runtime: 1 Hour 30 Minutes
Actors: Vince Aletti, Eric Anzalone, Robert Kool Bell
The disco era, long dismissed as a time of hedonistic excess, has been gravely misunderstood. Revisionist historians now argue the era was in fact an important time of protest: liberating gays, blacks and women. The Secret Disco Revolution juxtaposes disco revisionists against revealing new interviews with the eras biggest stars: The Village People, Gloria Gaynor,Kool and the Gang… A goldmine of rarely seen stock footage, and enough disco hits to shake your booty straight back to 1978. This quietly hilarious doc-satire also features an unreliable Nabokovian narrator; "reenactments" that are speculative to the point of complete fantasy; and a unique tone of sustained irony that both presents a fresh look at a well-known era, and compels audiences to question it, without ever allowing them off the dance floor.
Friday: 12:30, 3:30, 5:30, 8:00
​Saturday: 12:30, 3:30, 5:30, 8:00
​Sunday: 12:30, 3:30, 5:30, 8:00
​Monday: 12:30, 3:30, 5:30, 8:00
Tuesday: 12:30, 3:30, 5:30, 8:00
Wednesday: 12:30, 3:30, 5:30, 8:00
Thursday: 12:30, 3:30, 5:30
Cinemas Palme d'Or
72840 Highway 111
Palm Desert, CA
(760) 779-0730
20 FEET FROM STARDOM
Release: June 14, 2013
Run time: 1 hr. 30 min.
Director: Morgan Neville
Genres: Documentary
Starring: Darlene Love, Merry Clayton, Lisa Fischer, Judith Hill, Tata Vega
Synopsis
The untold true story of the backup singers behind some of the greatest musical legends of the 21st century. Triumphant and heartbreaking in equal measure, the film is both a tribute to the unsung voices who brought shape and style to popular music and a reflection on the conflicts, sacrifices and rewards of a career spent harmonizing with others.These gifted artists span a range of styles, genres and eras of popular music, but each has a uniquely fascinating and personal story to share of life spent in the shadows of superstardom. Along with rare archival footage and a peerless soundtrack are intimate interviews with Bruce Springsteen, Stevie Wonder, Mick Jagger and Sting to name just a few.
x
*MEET THE FILMMAKER!
Live Q&A with Director Morgan Neville
THIS SATURDAY (June 29) at 7:00pm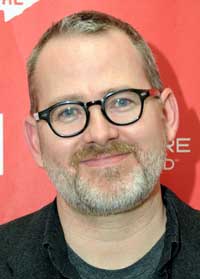 Comments
comments